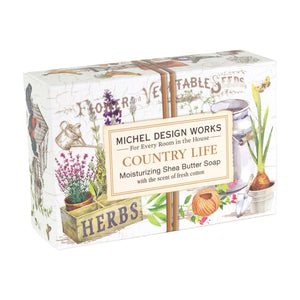 Made in England! Rich, creamy, and conveniently sized, each Boxed Single Soap comes in its own decorative packaging. It also fits perfectly in our soap dish.
DETAILS
4.5 oz. / 127 g. Box Size: 3.75 x 2.5 x 1.25" / 9.5 x 6.35 x 3.2 cm.
Fragrance: Fresh cotton with hints of hyacinth, apple, and mimosa.