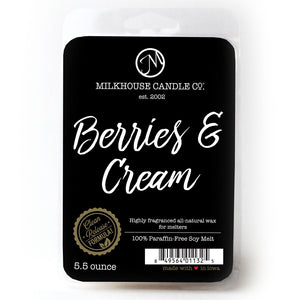 Sugar-dusted blueberries, ripe strawberries, and effervescent pink grapefruit combine with the sweet fruity floralcy of wild hibiscus touched by velvet peony and creamy vanilla orchid.
5.5 oz Melts
Made in the USA

100% Paraffin-Free Soy Melt
Love melts but hate the clean up? Meet the easiest melts ever! Our new Clean Release melt formula won't stick to the sides of most warmers! Simply turn off the heat source, let solidify, and dump the solid wax in the trash.